Hi, thanks for commenting on my LinkedIn post to learn more about Facebook's Rotational Product Manager program which requires no previous tech experience or coding ability!
Sorry for the delay in getting this to you. Thousands of people were interested and there is a daily limit to how many emails you can send without paying crazy amounts of $$ through my normal email account but I just figured out a work around.

As promised, here is everything you need to know about Facebook's RPM Program: https://medium.com/@parthdetroja/facebook-rpm-program-overview-everything-you-need-to-know-from-application-to-interview-eed7d7fb8608

I hope this is helpful. If you want to receive content I create in the future, please follow me on LinkedIn if you haven't already.
You might also be interested in checking out my book, Swipe to Unlock. It covers all the core concepts of technology and business strategy that everyone interested working in tech should know. I wrote it along with two other Product Managers from Google and Microsoft. Several top companies including Google, Microsoft and Uber all recommend Swipe to Unlock as a preparatory read to their PM interview candidates.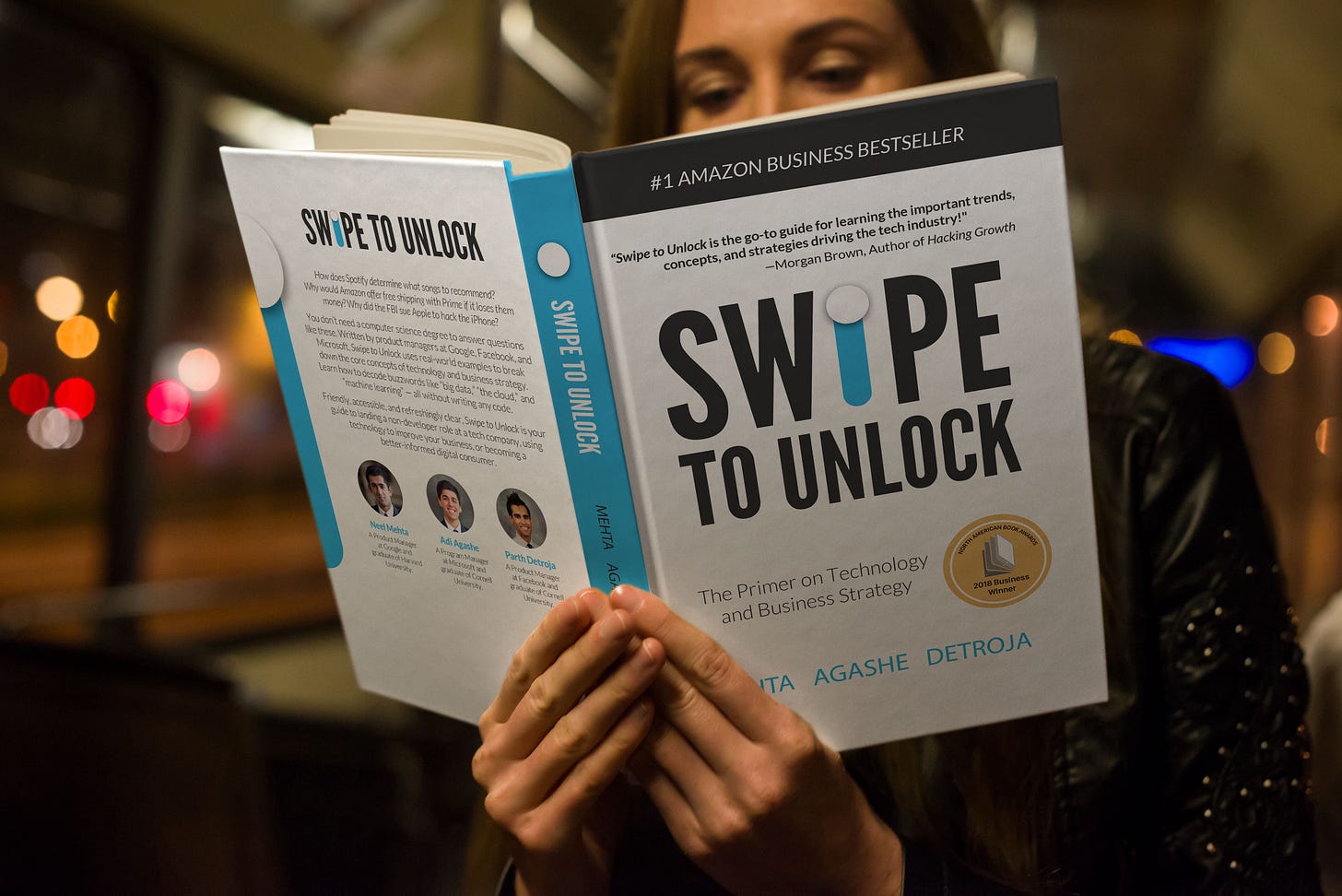 If you have any questions or comments, you can respond to this email and I'll get back to you as soon as I can. Thanks for reading :)
Best,
Parth
--

Parth Detroja
Author | Swipe to Unlock
Product Manager | Facebook