Facebook RPM Program Application Closing Soon
Thanks for commenting on my LinkedIn post to learn more about Facebook's Rotational Product Manager program. Applications are closing 4/8 so apply soon!
Hey, just wanted to send a final reminder that applications to the Facebook Rotational Product Manager (RPM) Program are now open but will close on April 8 at 5 PM PST so apply soon!
Apply here: https://www.facebook.com/careers/jobs/255248982131875/
—————————————————————————————————-
To prepare for the interview, I'd highly recommend checking out my book, Swipe to Unlock. It covers all the core tech and business concepts you need to know as a PM.
I have a special offer right now of giving a free copy of my 30 page ultimate resume guide to anyone who leaves a review for my book on Amazon. It includes the tips and tricks which got me product job offers from Google, Facebook, Microsoft, Amazon and more! Just email me a screenshot of your review to get the resume guide if you're interested :)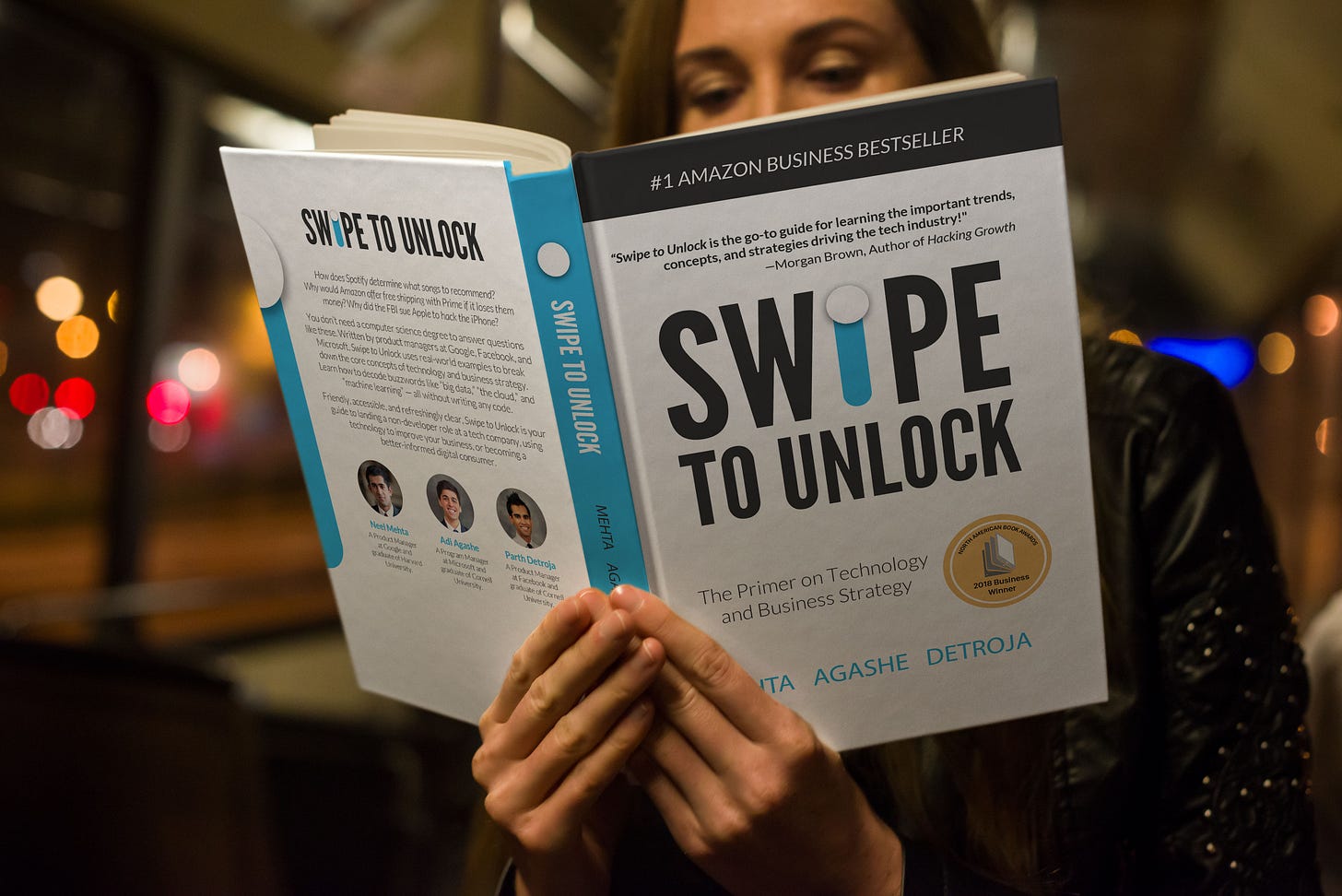 ——————————————————————————————————-
To learn more about the RPM program and the interview process, check out my Medium article: https://blog.usejournal.com/facebook-rpm-program-overview-everything-you-need-to-know-from-application-to-interview-eed7d7fb8608
Best,
Parth
—
Parth Detroja
Author | Swipe to Unlock
Product Manager | Facebook